Trashion Show 2020
March 10, 2020



For the second annual Trashion Show, Greenwood teamed up with Zero Waste UTM, UTM Creatives for a Change, the UTMSU, and the UTM Masters of Sustainability Program to host their most ambitious event yet. Held in the Kaneff Rotunda, the Trashion 2020 doubled the scale of the first event, complete with over 50 designs, art installations, live music, and more! With a bustling venue and plenty of guests, the Trashion Show 2020 was based around the word, "Rebellion," calling for the designers to use their creative and sustainable designs as a way to rebel against the fast fashion industry; one of the largest contributing factor to the global climate crisis.

Akin to the first annual Trashion Show, the designers were critiqued by a panel of judges, including Alison Cooley, Amrita Daniere, Caroline Christie, Richelle Kay Nelson and Cricket Guest. The winner of the Trashion Show 2020 was Gladys Lou, with a dress made entirely from paper receipts. In second place, Ananda Sophie Quadros de Andrade presented two formal-style evening dresses made from used materials. Third place was awarded to Justine Lyn, the first place winner of the Trashion Show 2019, for her collection of designs made from used fabrics, focusing on current fashion trends.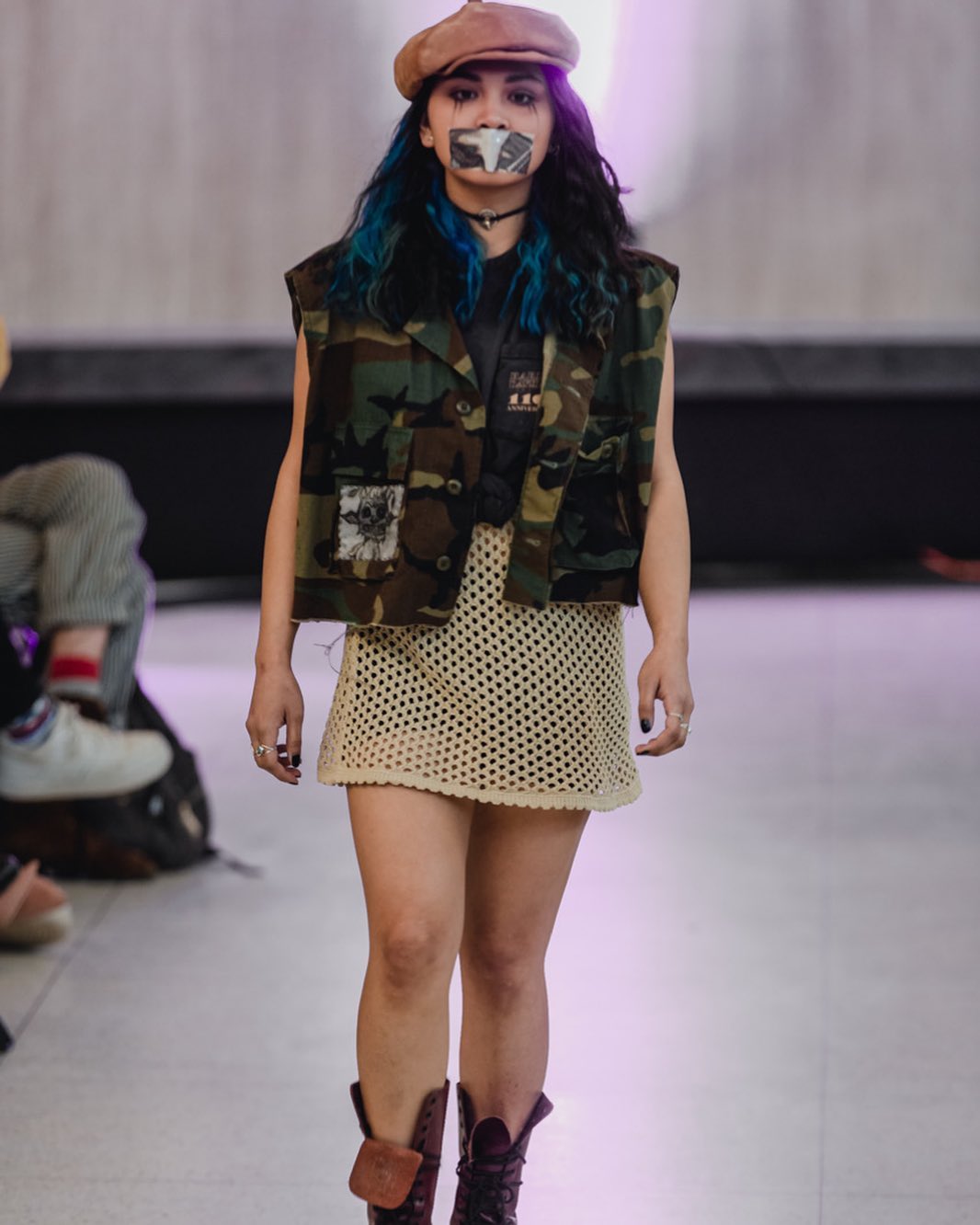 In Greenwood fashion, the team put together another centrepiece for the runway. Focussing on satire, the team designed an installation emulating that of a melting block of ice, with a single-use red plastic straws atop the sculpture, sourced from one of UTM's Tim Horton's locations. This installation was displayed in the middle of the Kaneff Rotunda, was made completely of repurposed materials.


The exhibited artwork at the Trashion Show 2020 included two works by Lisa Erdle and the U of T Trash Team regarding plastic pollution and waste found in the GTHA, specifically the Don River and the Toronto Island.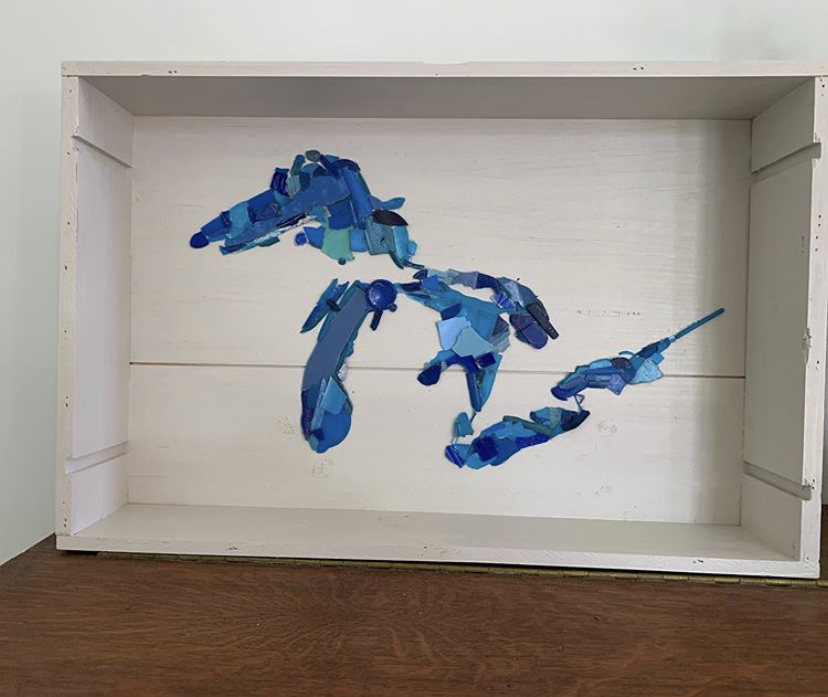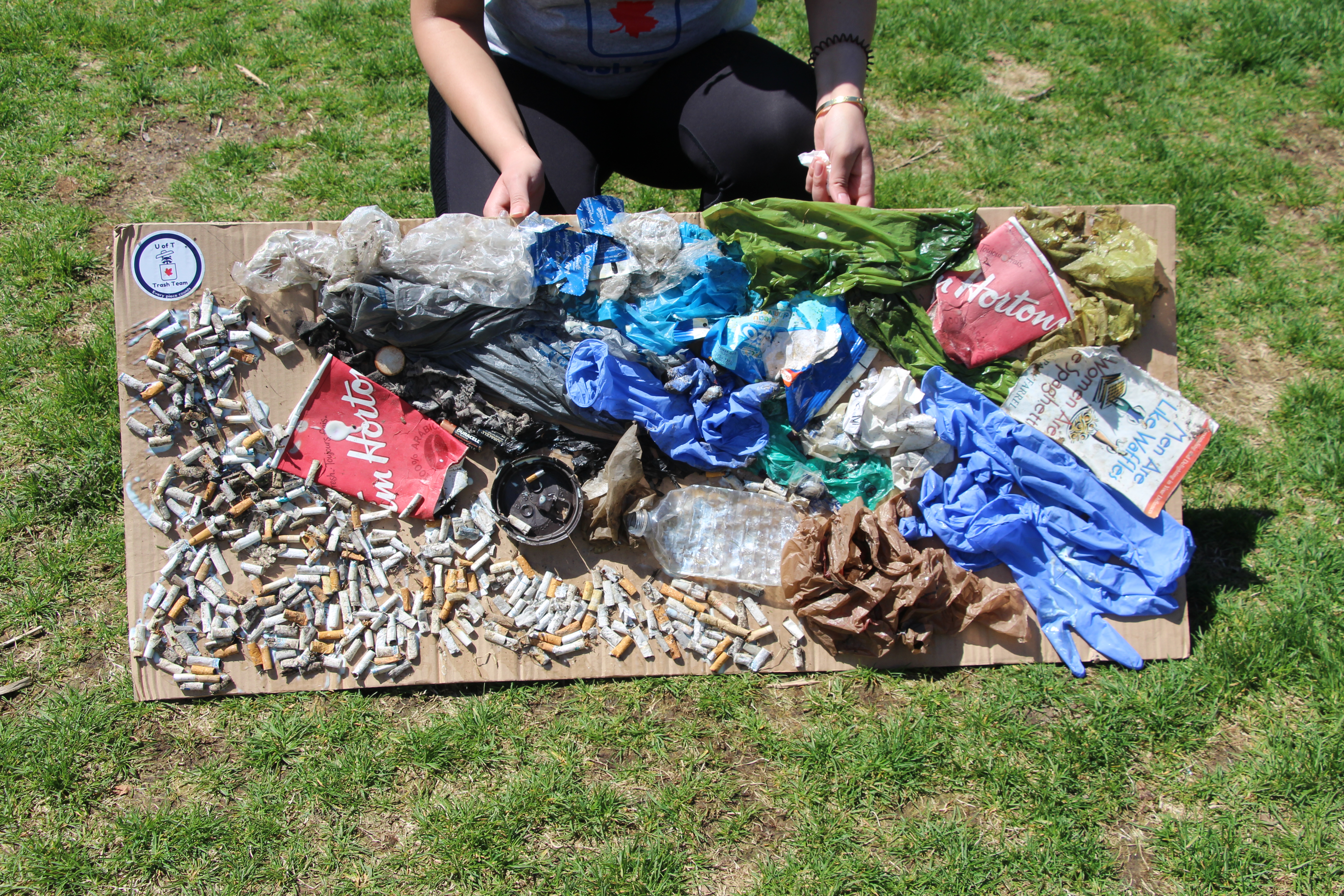 Lisa Erdle is a PhD Candidate in Ecology and Evolutionary Biology at the University of Toronto. Her work focuses on the effects of plastic pollution on animals in the Great Lakes, where she collaborates with the Ministry of Environment, Conservation and Parks as well as Environment and Climate Change Canada. Lisa researches how microplastics, small plastic <5mm, impact different species through physical and chemical processes. When she's not in the lab, Lisa likes to promote Zero Waste lifestyles through art, public speaking, and community clean ups.

Found in 2017, the U of T Trash Team is a group of undergraduate and graduate students, postdocs, researchers, volunteers and dedicated staff all working together with a common goal to increase waste literacy in our community while reducing pollution in our ecosystemms. They deliver meaningful waste reduction programming within the Greater Toronto Area through school visits, community outreach and solutions-based research. To learn more about the U of T Trash Team, please visit their

website

.


---