Glass
Lele Lin, oil on canvas, 31 in x 31 in, 2020 (photographic credits to Mathieu Missiaen)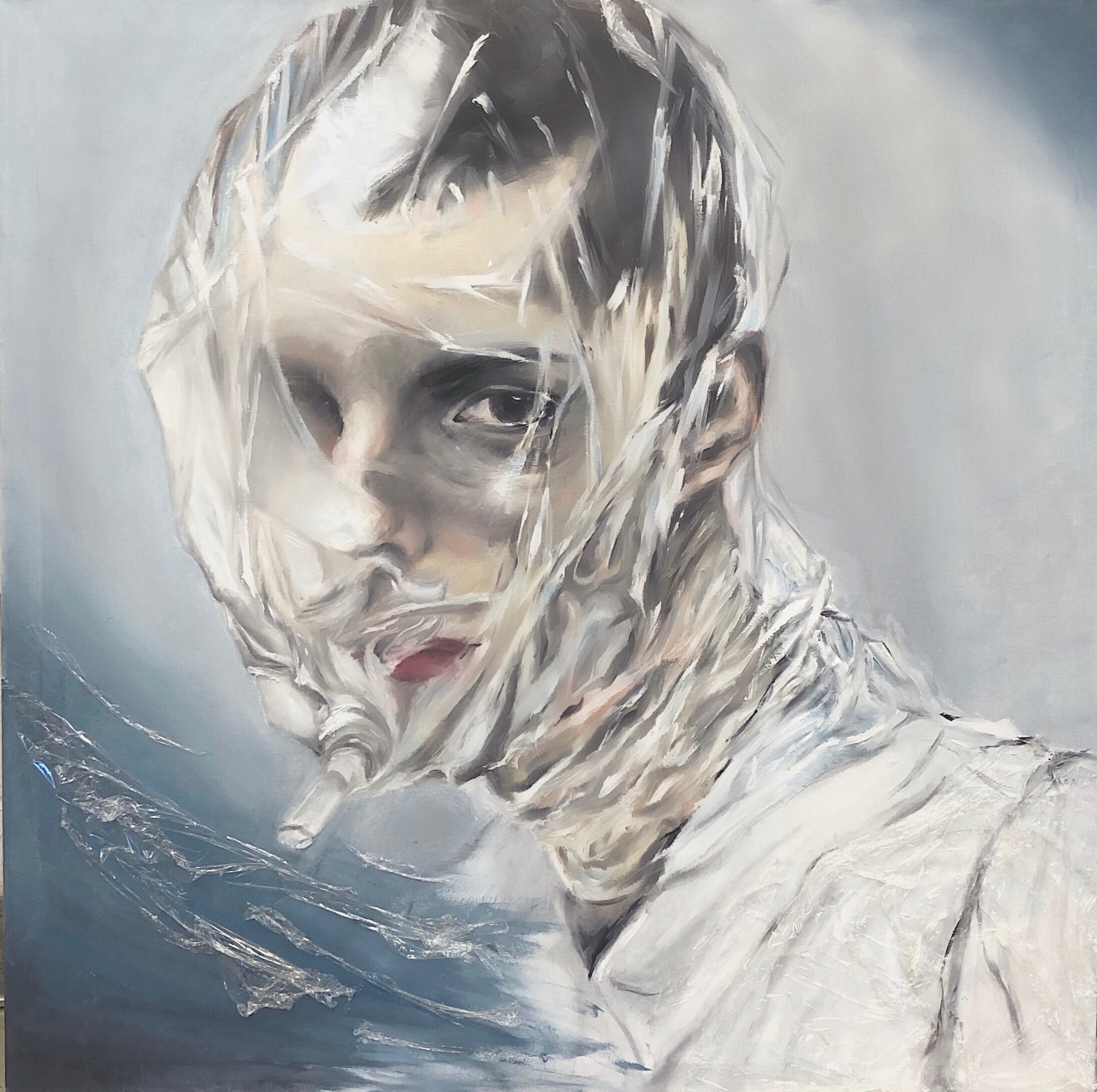 Glass was created at the beginning of the COVID-19 pandemic; I was anxious since my mother works in the medical field.

Glass engages with the social sense of suffocation that arises from the loneliness of the quarantine. The plastic and vapour inside the mask highlight the impenetrability of isolation. Visual tactics throughout the painting—including the emphasis on the colour white (associated with sterile hospital environments) and the plastic itself on the surface of the painting—simulate onlookers watching medical workers through windows.


---
Lele Lin is a 4th-year student at Western University, specializing in Visual Art and Art History. Lin's practice of realist painting focuses on conveying emotions through portraiture, specifically through the manipulation of facial expressions and accompanying atmospheres. Common across her work is a particular attention paid to detail and lushness, which Lin attributes to her obsessive mindset. Lin cites being an overthinker as an inspirational force, continuously seeking to change her outlook on the world.